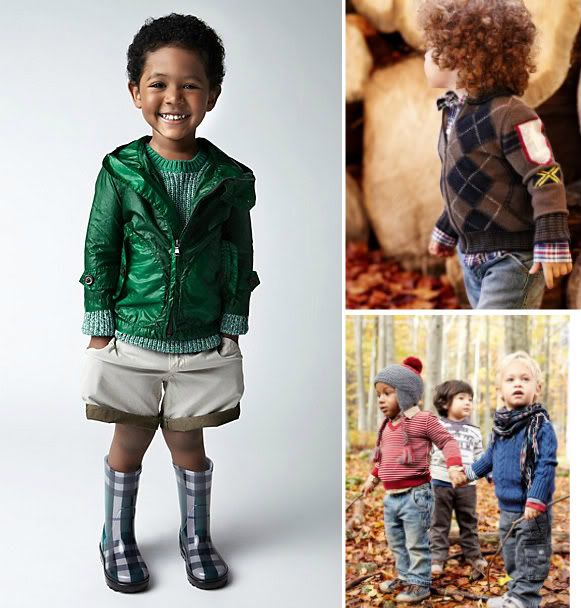 Have you ever heard someone say "wow, the girls' stuff is so cute"? Well, that cliché is not relative to only girl's clothes these days.
Styling boys in color is so refreshing! The blues, grays, browns and blacks are being put on the shelf with brilliant colors for an exciting new boy trend. Boy's outfits are now getting high marks for thoughtful designers. Gap, United Colors of Benetton and Burberry Childrensware are going all out just to name a few.
Colorful accessories can refresh your son's look. Try adding their favorite hue with hats, choice character socks and even colorful belts to give him that fashion forward edge. So let the boys be boys; rustic, sleek, colorful and comfortable.